OCZ's Agility 2 and the SF-1200
Relegating Indilinx to the bottom of the pyramid for now is a bold move for OCZ. Considering how much business OCZ has given Indilinx over the past year I don't expect that they are very happy over this move.
SandForce's architecture is on a different level from what we've seen from Indilinx. While the Vertex could be viewed as an Intel alternative, OCZ's Vertex 2 and Agility 2 are designed to offer better-than-Intel performance and as such they actually command a higher dollar-per-GB rate.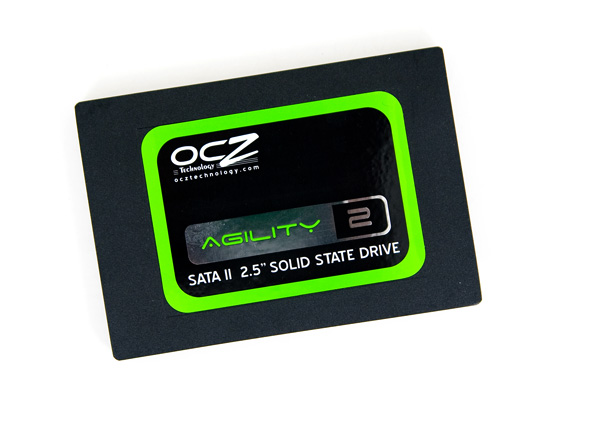 Both the Vertex 2 and Agility 2 are based on SandForce's SF-1200 controller. I've described the differences between this and the SF-1500 in detail here. It boils down to a bunch of enterprise class features missing and lower sustained small file random write speed on the SF-1200 vs. the 1500.
The Vertex 2 retains the small file random write performance of the SF-1500, while the Agility 2 is a standard SF-1200 implementation. According to SandForce, the Agility 2 is representative of how all other SF-1200 based SSDs will perform using the 1200's current mass production firmware (more on this later).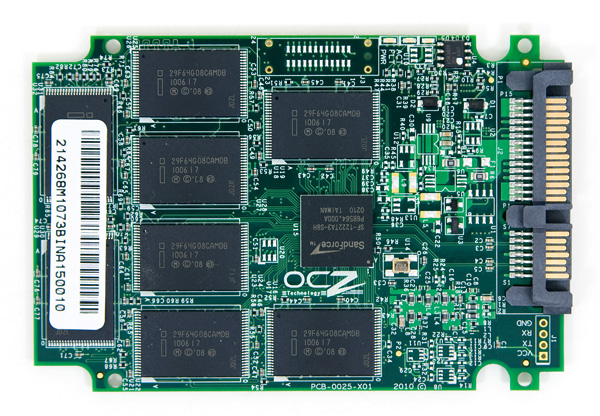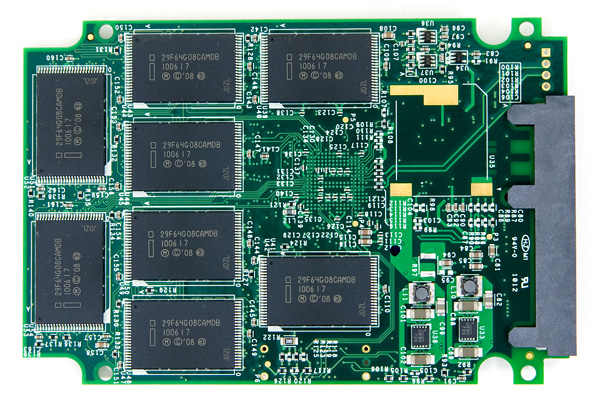 Note the missing super cap, that's a feature of enterprise SF-1500 designs
OCZ sent in their Agility 2 for review, arguably the more interesting of the two since we already have an idea of how the Vertex 2 will perform. Similar to previous Agility drives, the new A2 shaves a small amount off the retail price of the Vertex 2 in exchange for lower performance:
OCZ SandForce Drive Pricing (MSRP)
50GB
100GB
200GB
OCZ Agility 2
$204.99
$379.99
$719.99
OCZ Vertex 2
$219.99
$399.99
$769.99
The Agility 2 ships with a 2.5" to 3.5" drive sled for use in desktops. If you use this sled the SATA ports won't line up with drive trays in systems like the Mac Pro.
Inside the drive itself we find SandForce's SF-1200 controller and no external DRAM. SandForce's architecture attempts to solve the issue of NAND write amplification by simply writing less to the drive through compression/deduplication techniques. With less data to keep track of, a large external DRAM isn't necessary - assuming the data being written is easily reduced by SandForce's algorithms.
SandForce also claims that its reduced write amplification could enable the use of cheaper NAND on these drives. It's an option that some manufacturers may take however OCZ has committed to using the same quality of NAND as it has in the past. The Agility 2 uses 34nm IMFT NAND, presumably similar to what's used in Intel's X25-M G2.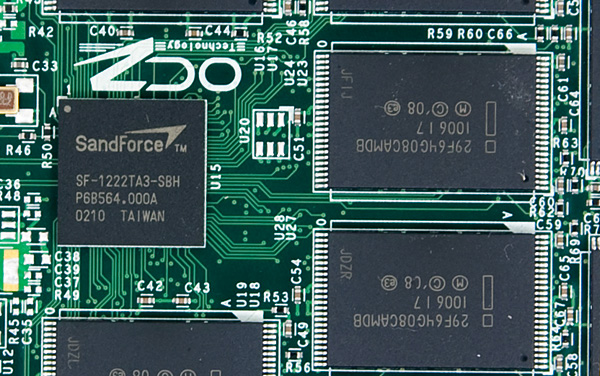 The Agility 2 sample OCZ sent had the first SF-1200 mass production firmware (v3.0.5) from SandForce on it with full TRIM support. The Agility 2 should begin shipping to etailers later this month.