CPU Benchmark Performance: Power, Office, and Science
Our previous set of 'office' benchmarks have often been a mix of science and synthetics, so this time we wanted to keep our office section purely on real-world performance.
For the Core i3-12300, we are running DDR5 memory at the following settings:
Power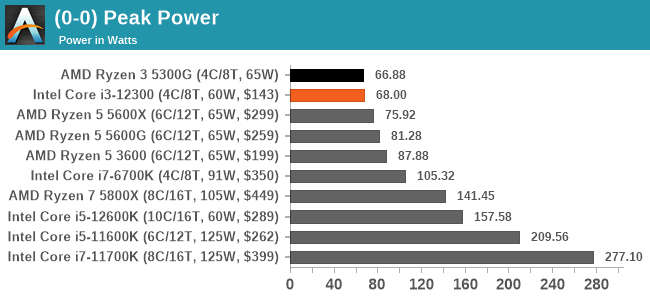 As expected from a 4C/8T processor, the Core i3-12300 has a lower power draw than the 6C/12T and 8C/16T models.
Office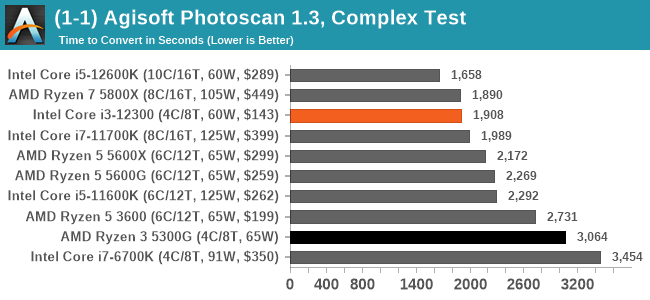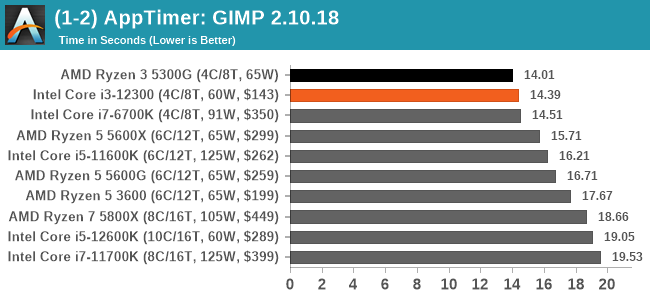 Compared to previous generations of Intel's architecture, Alder Lake (Core i3-12300) is above everything else in regards to variable/lightly-threaded loads.
Science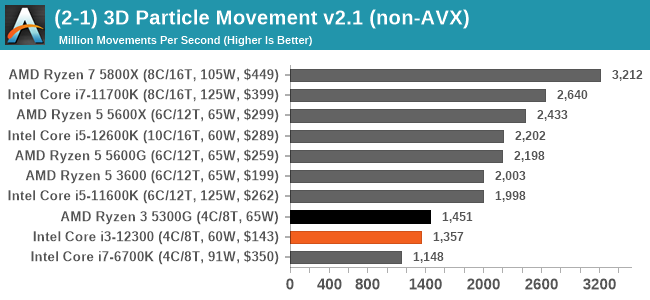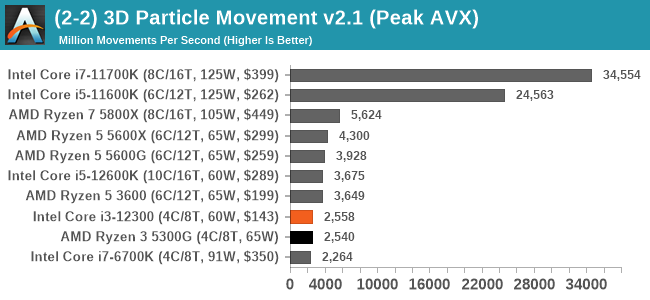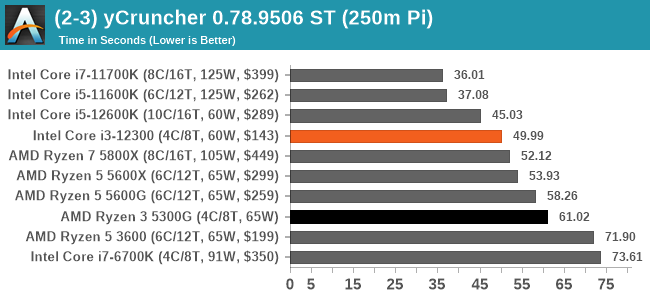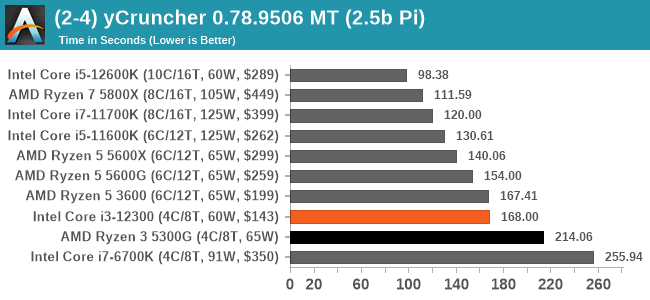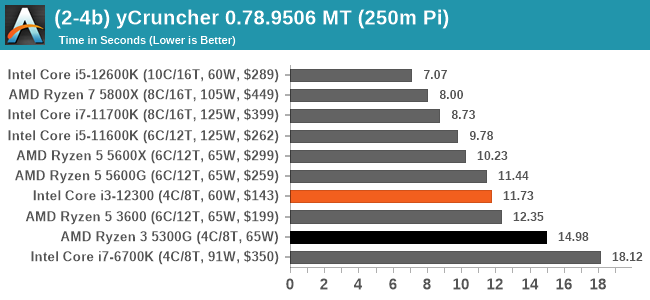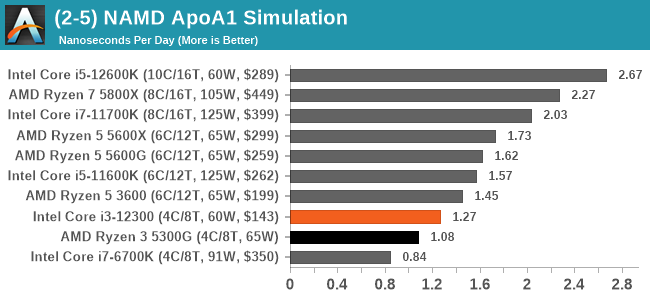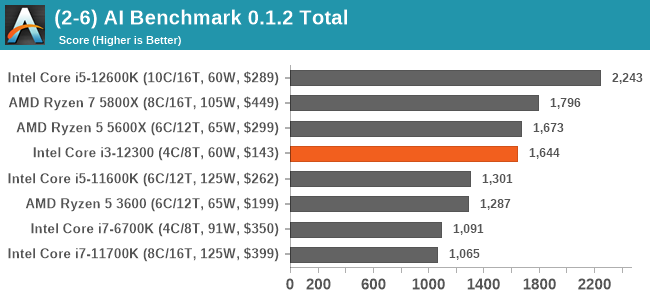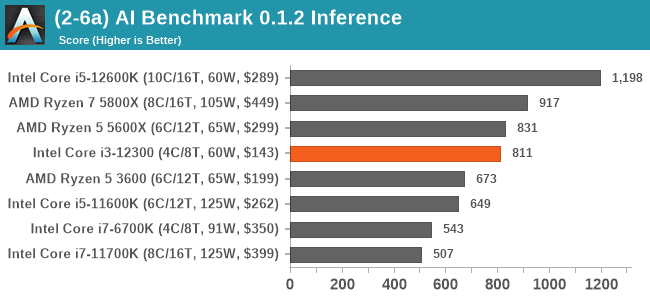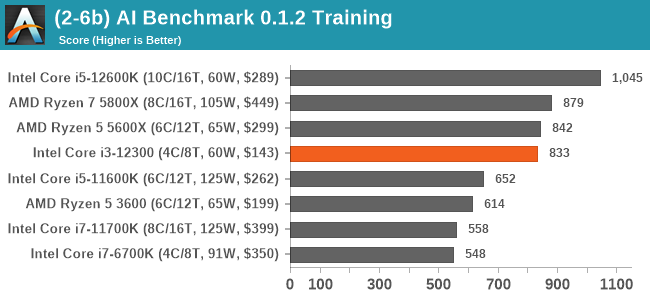 In any scenario where AVX-based workloads or in multi-core and multi-threaded applications, the Core i3-12300 lags behind the chips with higher core and thread count.