System Performance - Extremely Snappy
System performance of the SSI is rather straightforward: With the well known Snapdragon 888 which we've review in tons of devices to date, along with ASUS's software stack, and the device's 120/144Hz panel, it should perform extremely well.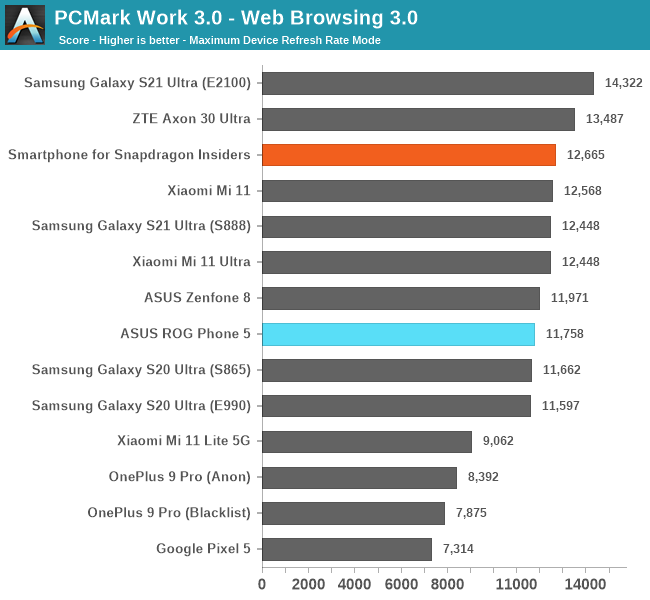 In the web-browsing test in PCMark Work 3.0, the SSI is a little bit faster than the ROG 5.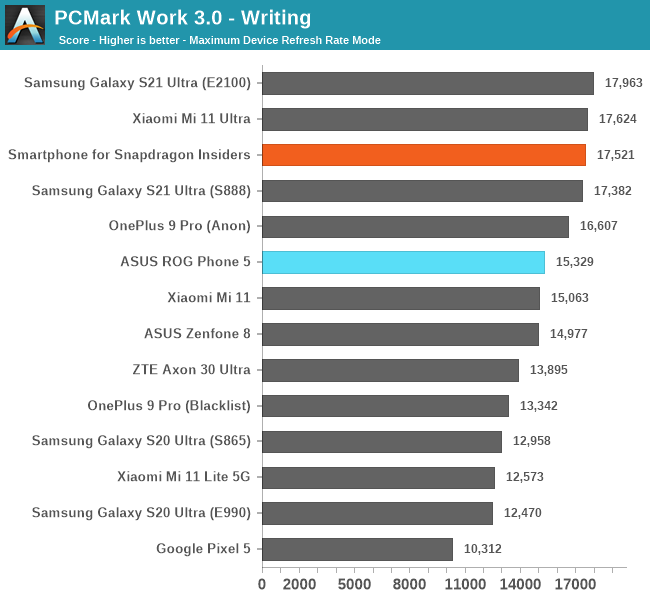 The writing subtest shows a more substantial advantage in favour of the SSI, indicating that there's actually some more notable BSP and scheduler/DVFS differences between it and the ROG 5. It's in line with the performance of the Mi 11 Ultra and the Galaxy S21.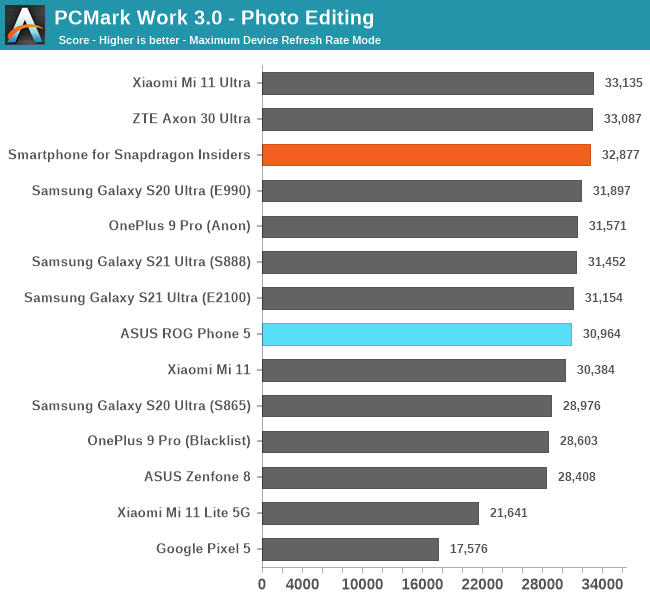 Photo editing falls in line with the Mi 11 Ultra and the Axon 30 Ultra.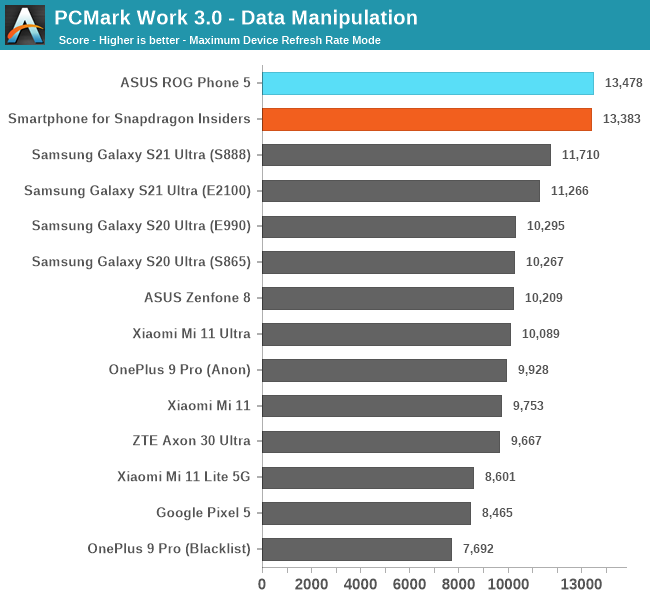 Oddly enough, both the ROG 5 and the SSI top the charts in the data manipulation test, showcasing similar OS optimisations.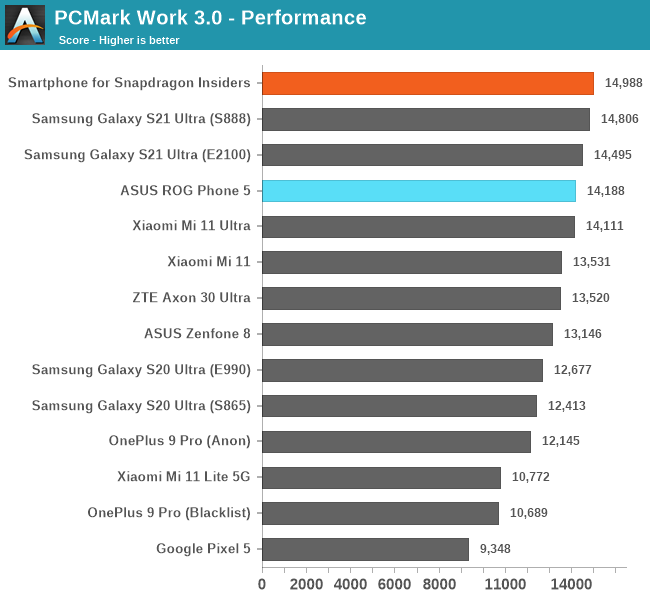 In the overall performance scores, the SSI ends up as the top performing Android device, thanks to its more aggressive tuning.
Web Browser Performance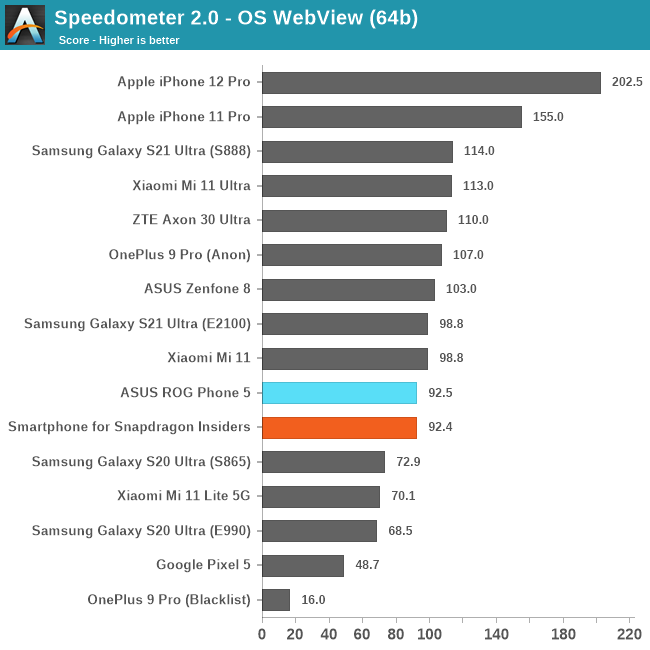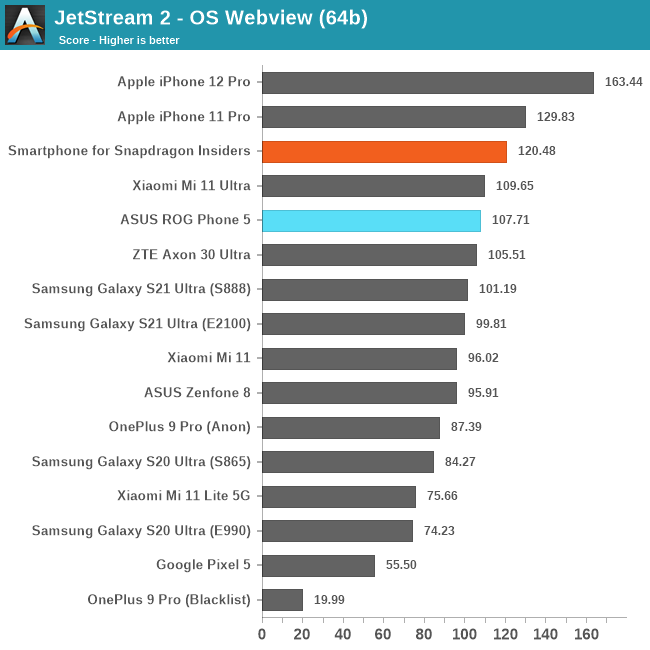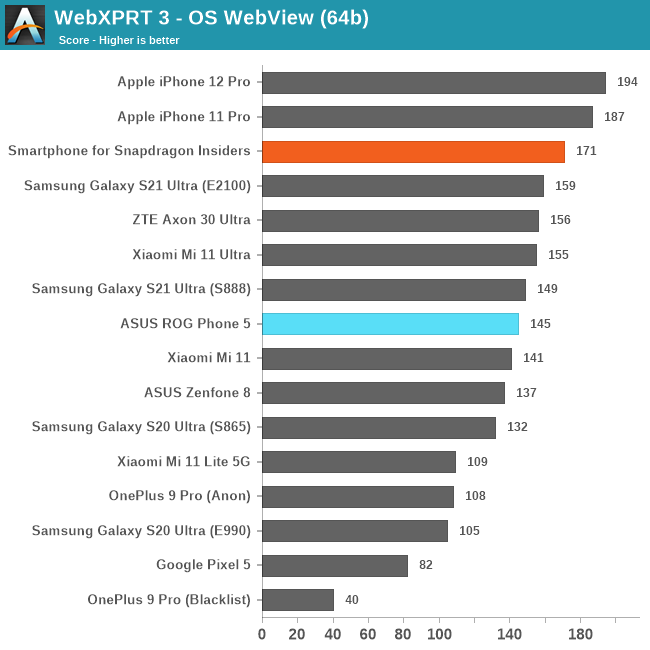 The web browser results are a bit of a mix between being in line with the ROG Phone 5 and being actually quite ahead of all other Snapdragon 888 phones on the market. Particularly the extremely high WebXPRT 3 scores showcases that the SSI is a lot more aggressive in terms of DVFS than any other Snapdragon powered device.
The overall system performance of the Smartphone for Snapdragon Insiders is excellent and outstanding The extremely fast responsiveness of the software as well as for the fast chip, along with the very high refresh rate as well as the low latency input means that it's amongst one of the fastest and snappiest devices on the market.