Updated: The article's title has been updated at 9:45 PM on 28th May, 2013 to reflect the fact that the monitor has a CCFL backlight. Apologies for the confusion.
In August 2012, Nixeus launched the VUE27, a 27" WQHD (2560x1440) S-IPS LED monitor with a $430 price tag. By providing US-based service / warranty, they managed to win over quite a big segment of the market which was being served by eBay sellers based in Korea. In addition to undercutting the price, the Nixeus unit also provided a wider variety of input ports. Our review found it to be a very decent performer for the price.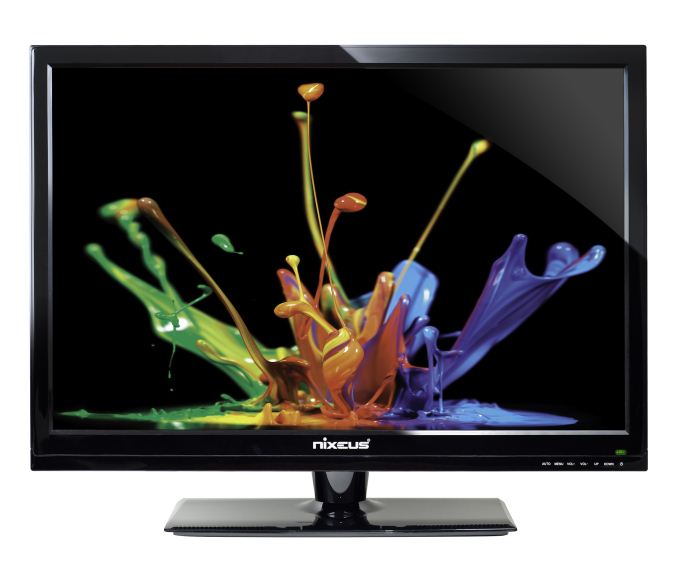 This year, Nixeus is launching the 30" WQXGA (2560x1600) version with a similar range of input ports, based on a LG panel, as usual. However, the main competition this time around is from Monoprice, and not from the eBay sellers. Monoprice has been selling a 30" WQXGA monitor with HDMI and DP ports (in addition to the standard DL-DVI) for quite some time at a price point of approximately $800. Nixeus is planning to beat that by a full $100, pricing their offering at $699.
The claimed specifications of the NX-VUE30 are as below:
Display Size: 30"
Resolution: 2560*1600 @ 60 Hz
Aspect ratio: 16: 10
Brightness: 350 cd/m2
Contrast Ratio: 1000: 1
Response Time: 7ms (Gray to Gray)
Viewing Angle: 178(H)178(V)
Display Color: 1.07 billion
Stereo Speakers
Connectivity: VGA, HDMI, DL-DVI, Display Port 1.2
Power Power Consumption: <130W
Operation Voltage: 100-240V AC 60/50Hz
Accessories: DL-DVI Cable, Power Cord, User Manual, 3.5mm Audio Cable
Product Dimensions (L x H x D)
27" x 19" x 2.5" w/o Stand
27" x 22" x 2.5" w/ Stand
One of the issues with the NX-VUE27 was that the HDMI port wasn't able to drive the full resolution at 60 Hz (Clarification: Only DL-DVI and DP are guaranteed to drive 2560x1600 at that refresh rate). Unfortunately, it looks like the NX-VUE30 will also have the same limitation. It is a bit disappointing since the latest AMD and NVIDIA cards have 4K enabled HDMI ports (and Haswell boards are expected to join that league when they launch).
The unit will launch on June 5th June 18th, 2013 and will initially be available for order on Amazon. (Update: Ship date set for June 18th due to FCC clearance delays, Comp-U-Plus also has a pre-order sale running for $650 with free shipping)