Brian and I are currently at LG's press conference where the company announced, as expected, the LG Optimus 2X - the world's first dual-core Cortex A9 smartphone based on NVIDIA's Tegra 2 SoC. While NVIDIA announced Tegra 2 at last year's CES, it has taken this long to even get to the point where we can talk about products that will soon be shipping.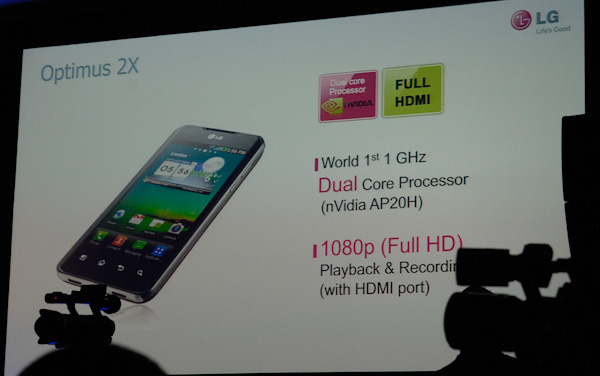 The 2X uses NVIDIA's Tegra 2 AP20H with both of its two Cortex A9s running at 1GHz. We'll have more details on Tegra 2 later today during NVIDIA's press conference. I'd expect the Optimus 2X to ship sometime in Q1.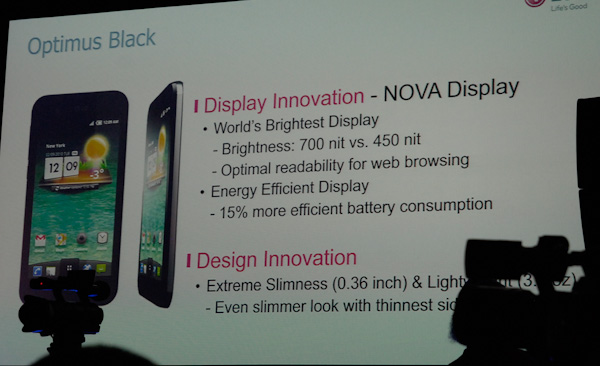 LG also announced its thinnest smartphone: the Optimus Black. The phone is 9.2 mm thick (weighs 109 grams) and uses LG's ultra bright 4-inch NOVA display (it's not AMOLED). LG claims a brightness of 750 nits, which if true is at least 23% brighter than the brightest smartphone display we've tested thus far (BlackBerry Torch) and 30% brighter than the iPhone 4.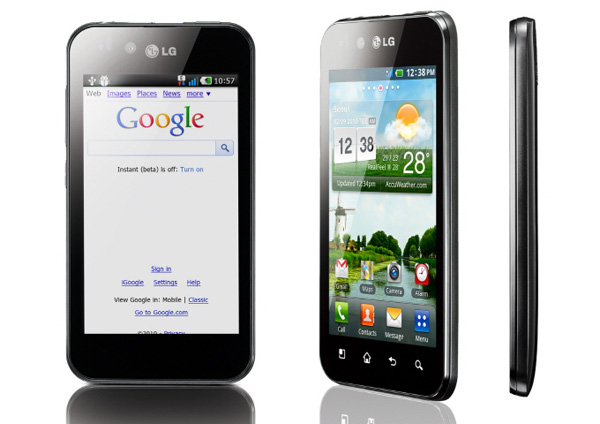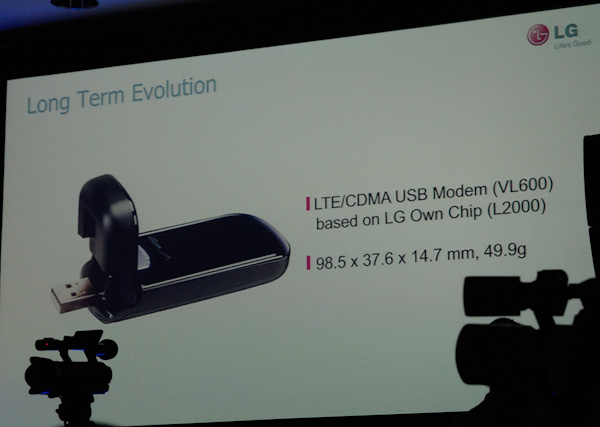 Lastly, LG announced an LTE USB dongle, the VL600, based on its own L2000 LTE chipset. It's Verizon branded in the photo, so we'll probably see it again soon.