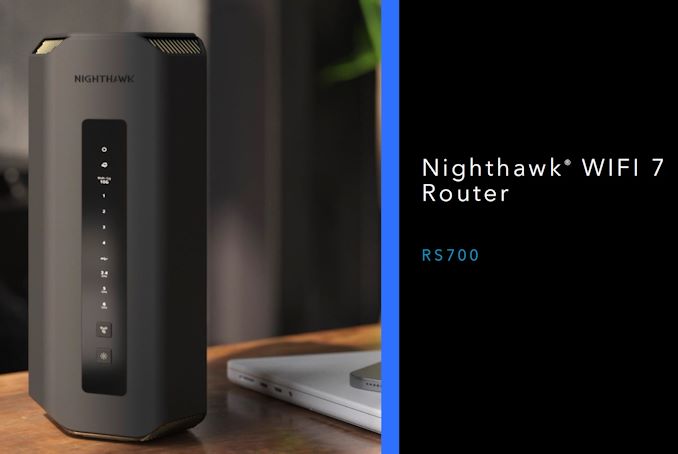 Wireless networking has seen rapid strides over the last couple of years with the opening up of the 6 GHz spectrum for Wi-Fi purposes. Silicon vendors updated their Wi-Fi 6 (802.11ax) solutions with support for the new band and router / access point vendors followed suit. Last year saw the introduction of Wi-Fi 7 silicon based on 802.11be from all the major silicon vendors - Broadcom, Qualcomm, and Mediatek. Intel also provided hints about their upcoming Wi-Fi 7 client platform in their interoperability demo with Broadcom's AP design. Following this, companies such as TP-Link and ASUS (RT-BE96U and ROG Rapture GT-BE98) started to divulge details of their first-generation Wi-Fi 7 products. TP-Link's offerings have been up for pre-order since January, with shipment originally slated for Q1 2023. Today, Netgear is announcing their first Wi-Fi 7 product - the Nighthawk RS700 wireless router.
As a refresher, Wi-Fi 7 brings a host of improvements to the wireless experience with faster speeds (true multi-gigabit, making it necessary to equip the routers with wired 10G ports), lower latency, and better efficiency in channel utilization (particularly with multiple clients in the picture). The standard also allows multi-link operation with the clients being able to connect to the AP over different bands simultaneously. All Wi-Fi 7 routers have to be tri-band (2.4 GHz, 5 GHz, and 6 GHz support) to bring out all the benefits of the new standard. Compared to their Wi-Fi 6E flagship Nighthawk, the RS700 boasts of almost double the wireless throughput, and comes with 10G WAN and LAN ports. It is based on Broadcom's Wi-Fi 7 platform (BCM4916 network SoC + BCM67263 / BCM6726 radios).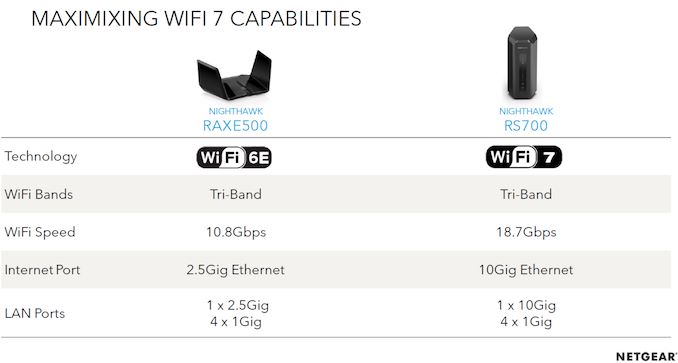 While ASUS continues to adopt their spider-style antenna design for their Wi-Fi 7 offerings, we saw TP-Link completely revamp the industrial design for their high-end offering to support the new standard. Netgear has also moved to a new design style for the Nighthawk RS700 with a tower form-factor. In addition to complementing the fanless design by aiding in convection (with the aid of strategically placed vents), Netgear claims that the new design also allows for optimal placement of the antennae for reduced inteference.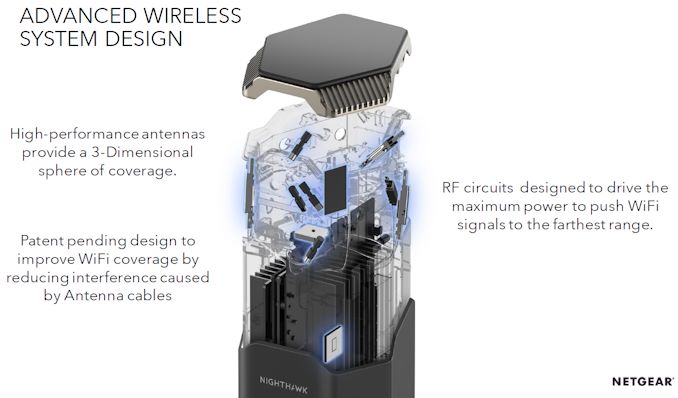 Netgear supports link aggregation on both LAN and WAN sides, with the latter feature in place for use with the first-generation 1200 Mbps cable modems (such as the Netgear CM1200) that came with dual 1 Gbps ports instead of a single 2.5 Gbps NBASE-T port. A USB 3.0 port to attach a storage drive or printer is also in the mix.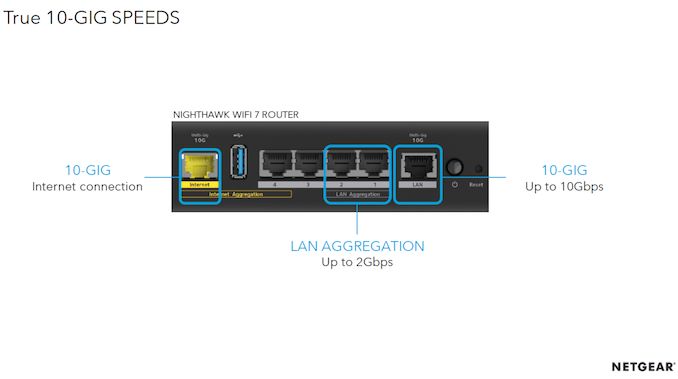 The Nighthawk mobile app will continue serving the product family for easy management via Android / iOS devices, and a local web UI will also be available. Netgear is also including a 1-year subscription to their ARMOR cybersecurity product for protection against online threats as well as VPN features.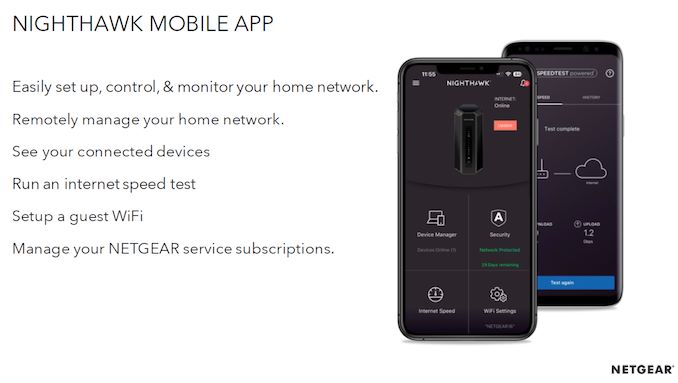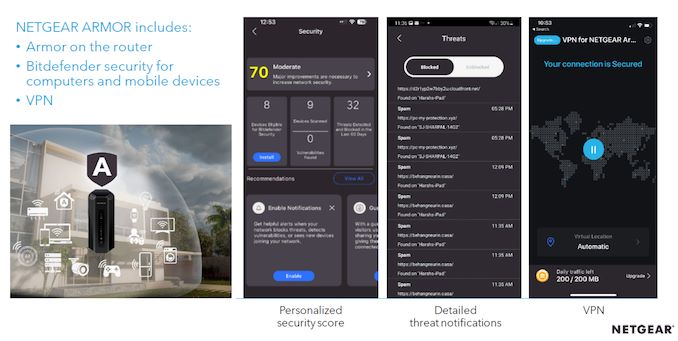 The Nighthawk RS700 is available for pre-order today, but availability is slated for Q2 2023. The company claims that the router can support upwards of 200 simultaneous client devices and blanket a 3500 sq. ft. home with full coverage - more than enough for the vast majority of consumer households. However, customers used to standard Nighthawk features such as out of the box mesh networking support, multiple wireless networks (in addition to the standard main and guest networks), and parental controls will have to wait for firmware updates in the second half of the year. Priced at $700, the RS700 costs the same as the announced pricing for the TP-Link Archer BE900. However, TP-Link manages to include more wireless streams (and correspondibgly higher wireless throughput), multiple USB ports and 4x 2.5 Gbps along with a SFP+ / RJ-45 10G combo at the same price point. In any case, both vendors are promising most of the features in future firmware updates, and there are no concrete shipping dates yet. A more informed value proposition comparison can only be made after the products are in the hands of the end customers.
Source: Netgear