Today Dell launched a new product in its XPS lineup, building on the success of the XPS 13 Ultrabook. The new XPS 13 2-in-1 laptop offers much of the same experience of the Infinity Display XPS 13 notebook, but with the added utility of a 360° hinge.
The convertible notebook category has been one of the bright spots in the PC industry as of late, and Dell has had many entrants into this field, but going with the Infinity Display based XPS 13 as a basis is certainly a great looking take on this product category. It's built out of the same brushed aluminum and carbon fibre as the clamshell XPS 13, and it keeps the same 13.3-inch IGZO IPS display offerings as well. The base model comes with a 1920x1080 panel, and there is also a 3200x1800 version. The lower resolution model will increase battery life, but for those that like sharp images, the 276 pixels per inch is tough to ignore. There is no UHD offering, but on a smaller notebook like this, 3200x1800 is likely enough without seriously taxing the power requirements.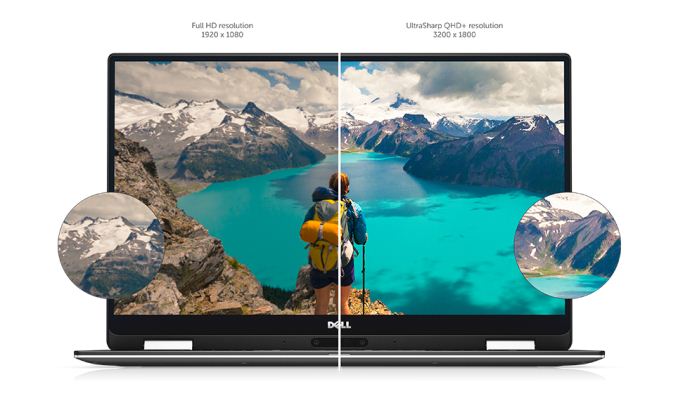 The original XPS 13 set new records for battery life, and the 2-in-1 promises to live up to those lofty goals. Dell is claiming up to 15 hours of battery life out of the 46 Wh battery when doing productivity tasks, or 13 hours streaming Netflix. This is helped along very much by the inclusion of Intel Core Y series processors, which have a maximum TDP of 4.5-Watts. There are both Core i5-7Y54 and Core i7-7Y75 processor choices.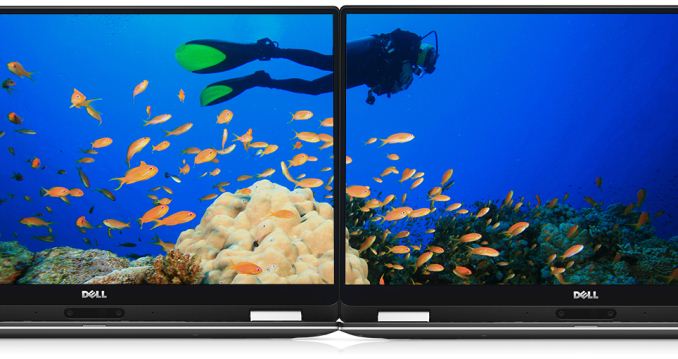 The base model comes with 4 GB of LPDDR3 1866 MHz memory, and on Dell.com you can also find an 8 GB model. Dell offers 128/256/512 GB PCIe storage options as well, and they are using the Intel 8265 802.11ac wireless card on this model, rather than the Killer NIC found on the normal XPS 13.
Dell has gone all USB-C on this model, with two USB-C ports on the notebook, as well as Thunderbolt 3. They've also kept some other IO as well, including a micro SD card slot, and a headset jack. For those that need USB A ports, Dell has included an adapter in the box.
The XPS 13 also has support for an active digitizer, and they offer a pen with 2048 levels of sensitivity, joining the growing number of devices that support Windows Ink. They also support Windows Hello with a built-in fingerprint reader.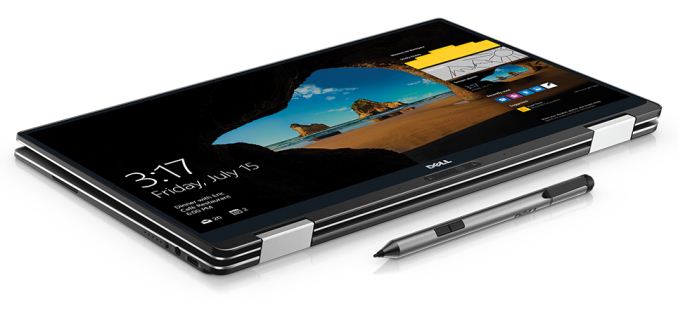 Convertible notebooks can be a problem if they get too large, and too heavy, but the XPS 13 2-in-1 does a decent job keeping slim, with an 8-13.7 mm thick chassis (0.32-0.54) and weighing 1.24 kg (2.7 lbs).
The one side effect of Dell's Infinity Display is the poor placement of the webcam, and that's still an issue with this notebook. The good news is you can flip it into tent mode if necessary, but for heavy users of webcams, this may not be ideal.
Overall, the XPS 13 2-in-1 looks like a great addition to the XPS lineup, and offers a nice choice for a thin and light convertible. The Y series CPUs should mean that its fanless, and clamping the TDP raises the efficiency quite a bit. This space is getting very crowded with great devices, but it's hard to complain about that.
The new Dell XPS 13 2-in-1 is available to order now, starting at $999.
Source: Dell