Performance Metrics - I
The Voyo V3 was evaluated using our standard test suite for low power desktops / industrial PCs. Not all benchmarks were processed on all the machines due to updates in our testing procedures. Therefore, the list of PCs in each graph might not be the same.
Futuremark PCMark 8
PCMark 8 provides various usage scenarios (home, creative and work) and offers ways to benchmark both baseline (CPU-only) as well as OpenCL accelerated (CPU + GPU) performance. We benchmarked select PCs for the OpenCL accelerated performance in all three usage scenarios. These scores are heavily influenced by the CPU in the system. The Atom cores in the x7-Z8700 are obviously not as powerful as the Broadwell cores in the Core M-5Y10c in the LIVA Core for general workloads. However, thanks to the higher clocks and four physical cores, the performance is better than other dual-core Braswell PCs such as the Intel Celeron N3000-based ASRock Beebox N3000-NUC.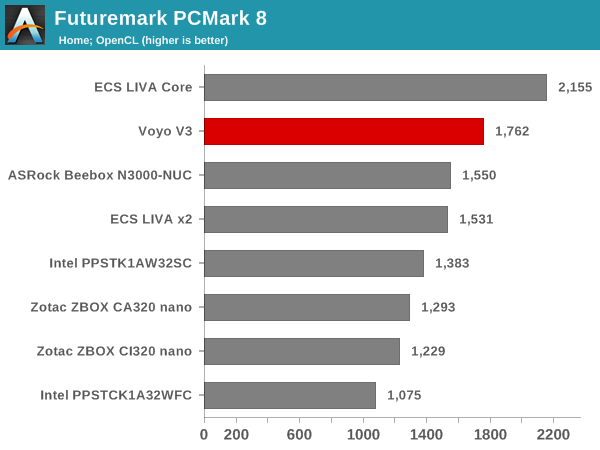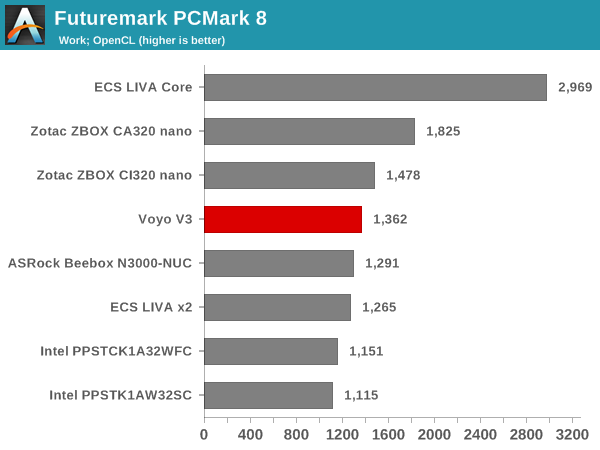 Miscellaneous Futuremark Benchmarks
The above scenario also plays out in other Futuremark benchmarks. The presence of a Broadwell-class GPU in the system also enables top-of-the-line performance in the 3D benchmarks (only getting edged out by Core M).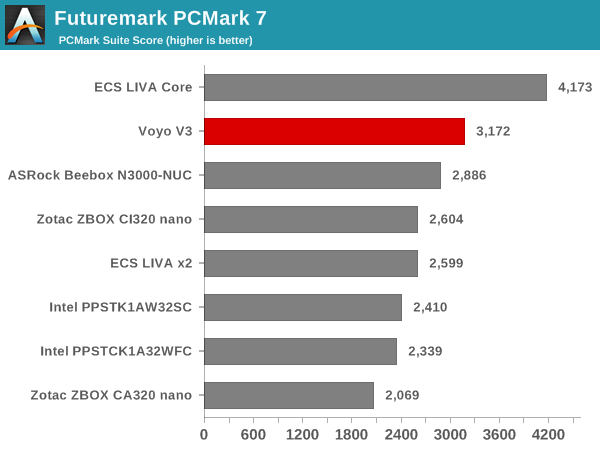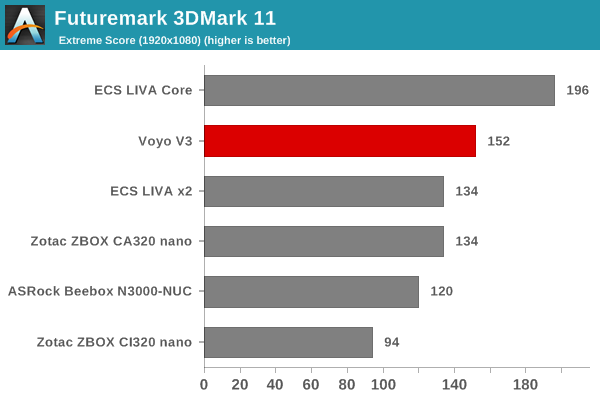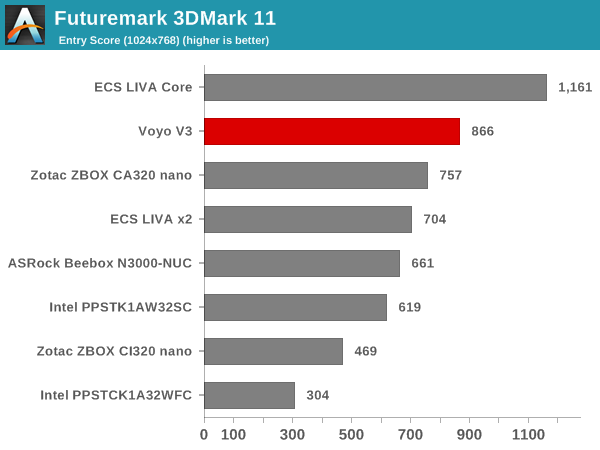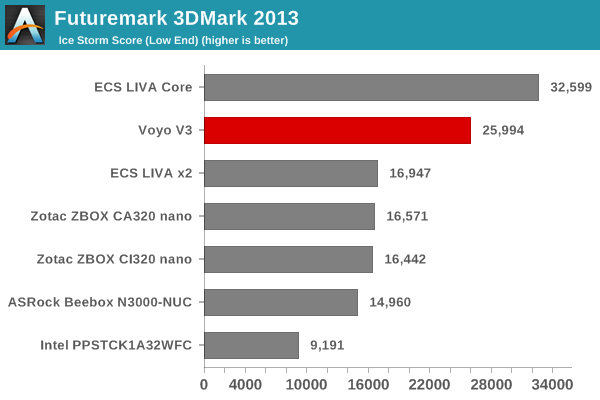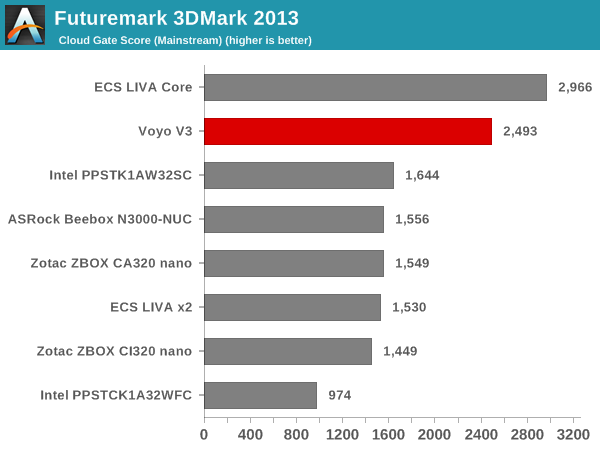 3D Rendering - CINEBENCH R15
CINEBENCH R15 is used for 3D rendering evaluation. It provides three benchmark modes - OpenGL, single threaded and multi-threaded. Evaluation of select PCs in all three modes provided us the following results. They faithfully follow what we have already seen in the Futuremark benchmarks.